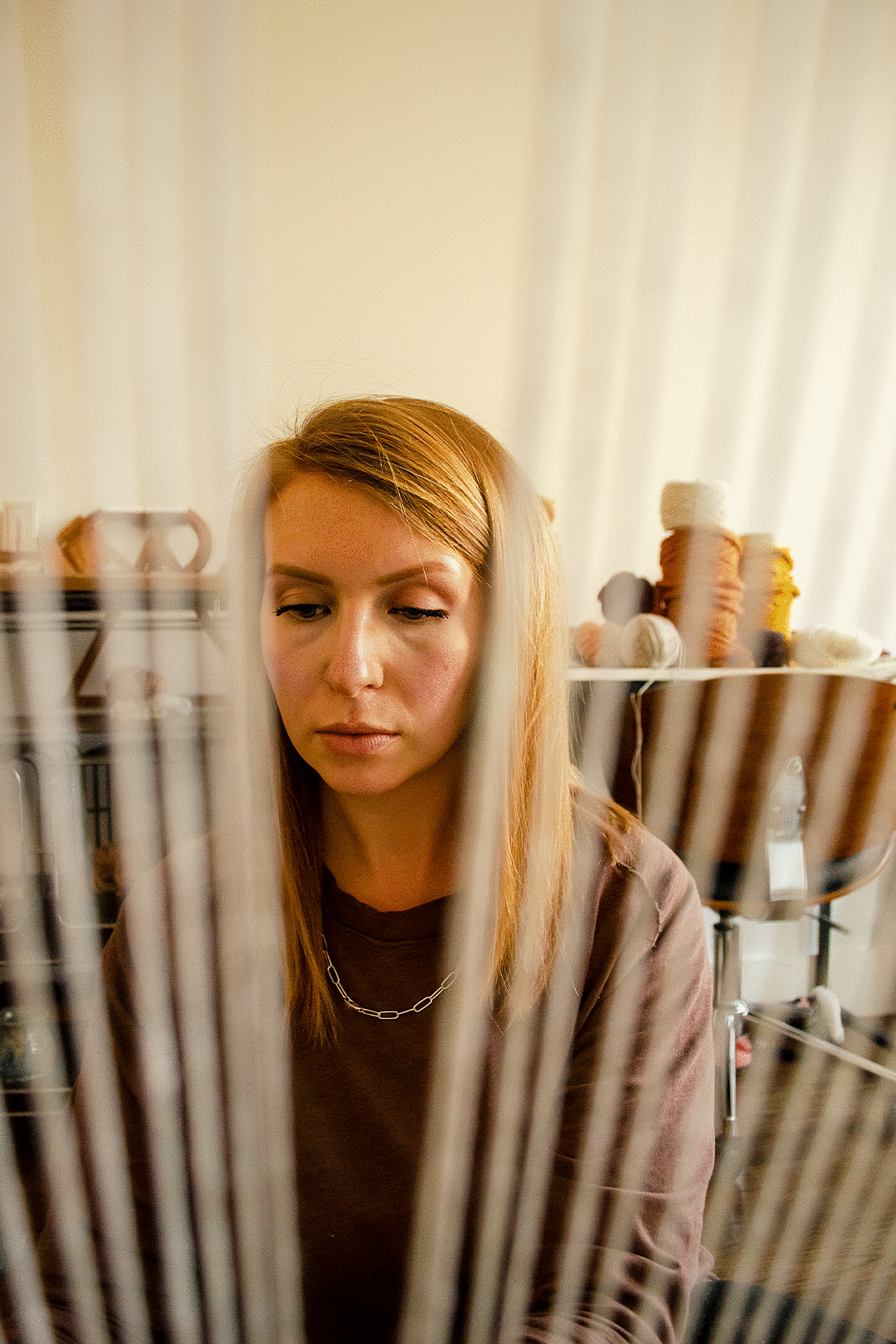 My work has always consumed me. If I love something, it is an unwavering love, an obsession that fluctuates between a therapeutic process and an unhealthy addiction. I found weaving post-college in a state of "Okay, what do I make now?" I had been a photo major stuck behind a screen all day desperate to make something, anything with my hands. As a kinesthetic learner, I always knew, deep down, a digital process was not for me. I need to move; I need to physically be a part of the process as much as possible. So, I looked for a solution.
My first unhealthy love was with ceramics. Clay. It is just the most satisfying & forgiving material that I have ever worked with. But, with that comes a wheel for throwing, a massive amount of raw material, and an expensive kiln. So that quickly became an unrequited love that was not an attainable reality.
Then, embroidery. While at Pratt in 2016 I found a printer that could print my photographs on canvas as large as I wanted. It was transformative. I found a way to turn my photographic process into a sculptural one. By embroidering my photographs, I was able to touch them, really touch the images to understand them, something I had so longed to do. But it was slow, a very slow process. I wanted to work big, and fast. I'm a millennial and while I deny most of the stereotypes of my generation, instant gratification is one I identify with.
So, weaving. I found it and it found me.
It's the tactility of the process. The soft, squishy, smooth, and silky nature of the material. How the warp and weft almost become a second limb, an extension of you, weaving in and out in a meditative state. You forget to eat, you forget to drink, it's all-consuming. Weaving for me is never about a "thing" at the end, it is never and will never be about the final product, it is always about the process.